Postal address validation service
Our service allows you to validate postal addresses in an economical, simple and effective way.
Through our Web portal, by means of API or files, you will be able to verify postal addresses in real time.
Enter your address information. It doesn't matter if there are missing data or errors. Our AI algorithm, artificial intelligence, will be able to locate your address and structure it correctly. Try it for Free!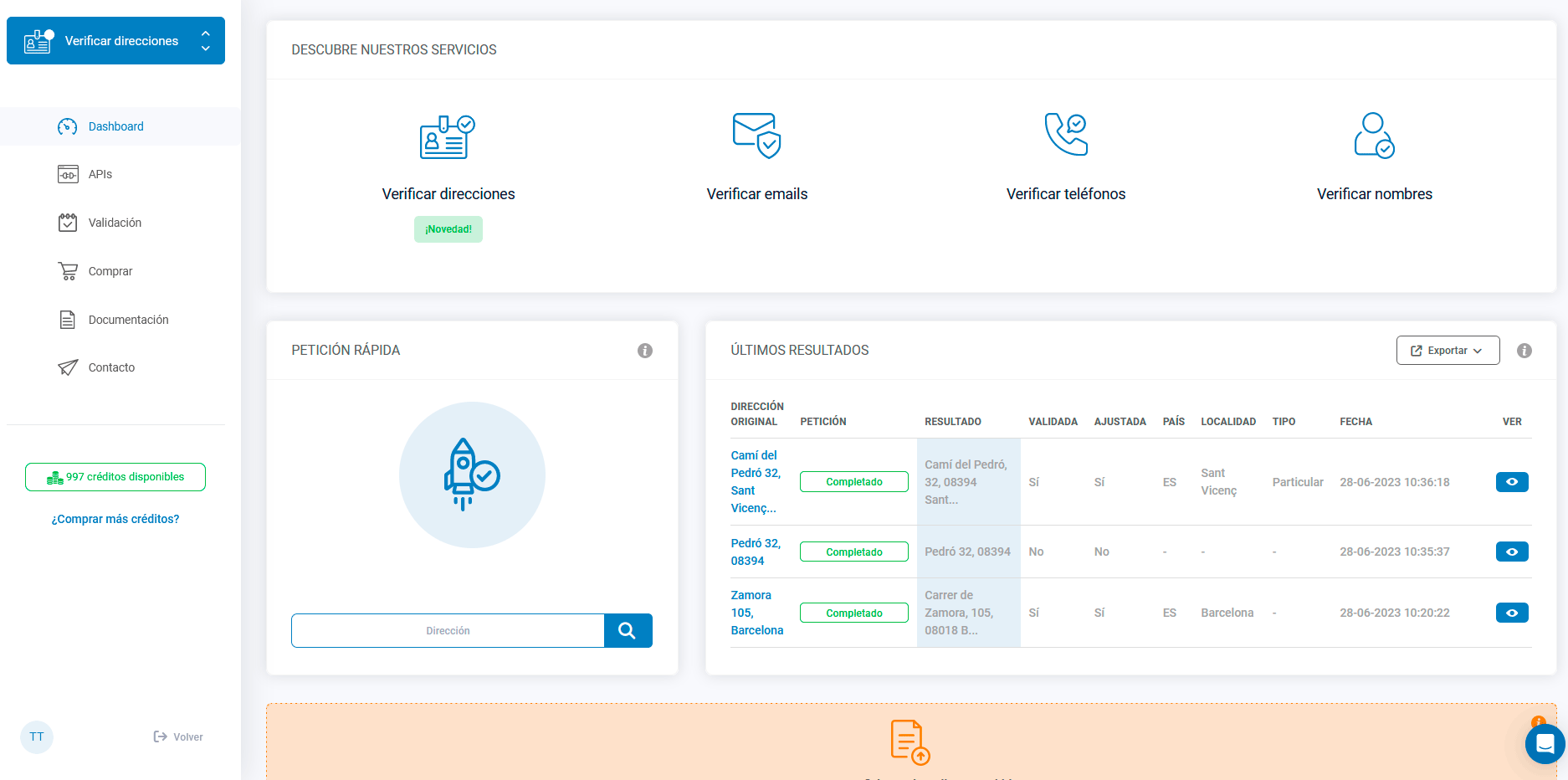 *You do not need a credit card, free test validations are available.